Committee
Chairpersons: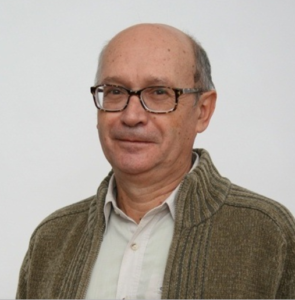 Arkadiy Solovyev
DSc, Prof, Don State Technical University, Russia
E-mail: solovievarc@gmail.com
scopus.com/authid/detail.uri?authorId=55389991900

Marco Pasetti
Università degli Studi di Brescia UNIBS, Italy
Department of Information Engineering of the University of Brescia.
        Main research interests include: energy systems, distributed generation, renewable  energy sources, solar engineering, photovoltaics, energy storage, distributed measurements, demand-side management, EV charging systems, energy management systems, supervisory control and data acquisition, energy policies, smart grids.
E-mail:  
marco.pasetti@unibs.it
.
Organizing committee of the conference:
Yu. F. Lachuga  — member of presidium of Russian Academy of Sciences, secretary-academician of Agricultural Science Department of RAS, Russia
B.CH. Meskhi — Rector of Don State Technical University, Russia
L.V. Borisova – Head of the department of Management and Business Technologies; DSTU, D.Sc. in engineering, Prof.
D.V. Rudoy — Dean of the Agribusiness faculty; DSTU, Ph. D. in engineering
V.I. Pakhomov — deputy Director of Federal State Funded Research Institution «Agricultural Scientific Center «Donskoy», D.Sc. in engineering
G.A. Zhidkov — Director of the Federal State Budgetary Institution «North Caucasian Machine Testing Station», Ph. D. in engineering
T.I. Tupolskikh – Head of the Department of Food Production Technologies; DSTU
O.P. Cherednichenko – Head of the Department of Engineering and Computer Graphics; DSTU
A.V. Butochenko – Head of the Department of Engineering and Maintenance of Transporting and Manufacturing Systems, DSTU
N.P. Semenyuk — Head of the Department of Economic Analysis of Agribusiness and the Implementation of Priority Programs of the Ministry of Agriculture and Food of the Rostov Region;
M.V. Balinskaya — Senior Executive of the department of implementing social programs
Milan Tanić — University of Nis, Faculty of Civil Engeneering and Architecture, Serbia
Scientific committee of the conference
Norbert Harmathy — Budapest University of Technology and Economics, Department of Building Energetics and Building Services, norbert.harmati@gmail.com
Solovyev Arkadiy – Head of the Department of Theoretical and Applied Mechanics, Don State Technical University, Russia, solovievarc@gmail.com
Aleksey Beskopylny — Don State Technical University, Russia, besk-an@ya.ru
Sergey Anisimov — Wroclaw University of Science and Technology, Poland,  sergey.anisimov@pwr.edu.pl
Viktor Pukhkal — Head of the Department of Heat and Gas supply and Ventilation, Saint Petersburg State University of Architecture and Civil Engineering, pva1111@rambler.ru
Nikolay Sorokin — Director of Federal State Funded Research Institution "All-Russian Research Institute of Mechanization and Informational Support of Agrochemical Maintenance of Agriculture", Dr. Sc. in economics;
Darya Nemova — Peter the Great St.Petersburg Polytechnic University, darya0690@mail.ru
Vera Murgul — Peter the Great St.Petersburg Polytechnic University,vera.murgul@mail.ru
Tomas Hanak — Faculty of Civil Engineering, Brno University of Technology, Czech Republic, hanak.t@fce.vutbr.cz
Olga Kalinina — Peter the Great St. Petersburg Polytechnic University, Russia, olgakalinina@bk.ru
Paulo Cachim — Department of Civil Engineering, University of Aveiro, Portugal, pcachim@ua.pt
Nikolai Vatin — Peter the Great St.Petersburg Polytechnic University, Chief scientific editor of «Magazine of Civil Engineering» vatin@mail.ru
Škoda, Radek — Czech Technical University in Prague, Faculty of Mechanical Engineering, Department of Nuclear Energetics Technická, Radek.skoda@fs.cvut.cz
Manfred Esser — CEO – GET Information Technology GmbH, Grevenbroich, Germany, manfred.esser@myget-it.com
Aleksander Kushnaryov — Head of the Department of Information Support of researches of Federal State Funded Research Institution «Agricultural Scientific Center «Donskoy»
Aleksandr Gorshkov — Peter the Great St.Petersburg Polytechnic University, alsgor@ya.ru
Marco Pasetti — Università degli Studi di Brescia UNIBS, Italy, marco.pasetti@unibs.it
Anatolijs Borodinecs — D.Sc., prof., Institute of Heat, Gas and Water technology, Riga Technical University, Latvia, anatolijs.borodinecs@rtu.lv
Luís Bragança — Director of the Building Physics & Technology Laboratory, Guimaraes, University of Minho, Portugal, braganca@civil.uminho.pt
Aleksander Szkarowski — Politechnika Koszalinska, Koszalin, Poland, szkarowski@wp.pl

Mikhail Zalikhanov — Full member of Russian Academy of Sciences, Honorary Professor of Lomonosov Moscow State University

Askar Zhusupbekov — President of Kazakhstan Geotechnical Society, Director of the Geotechnical Institute at the L.N.Gumilyov Eurasian National University, Astana, Kazakhstan, astana-geostroi@mail.ru
Milorad Jovanovski — Ss. Cyril and Methodius University in Skopje, Macedonia, jovanovski@gf.ukim.edu.mk

Yuri Altudov — Rector of the Kabardino-Balkarian State University named after H. M. Berbekov